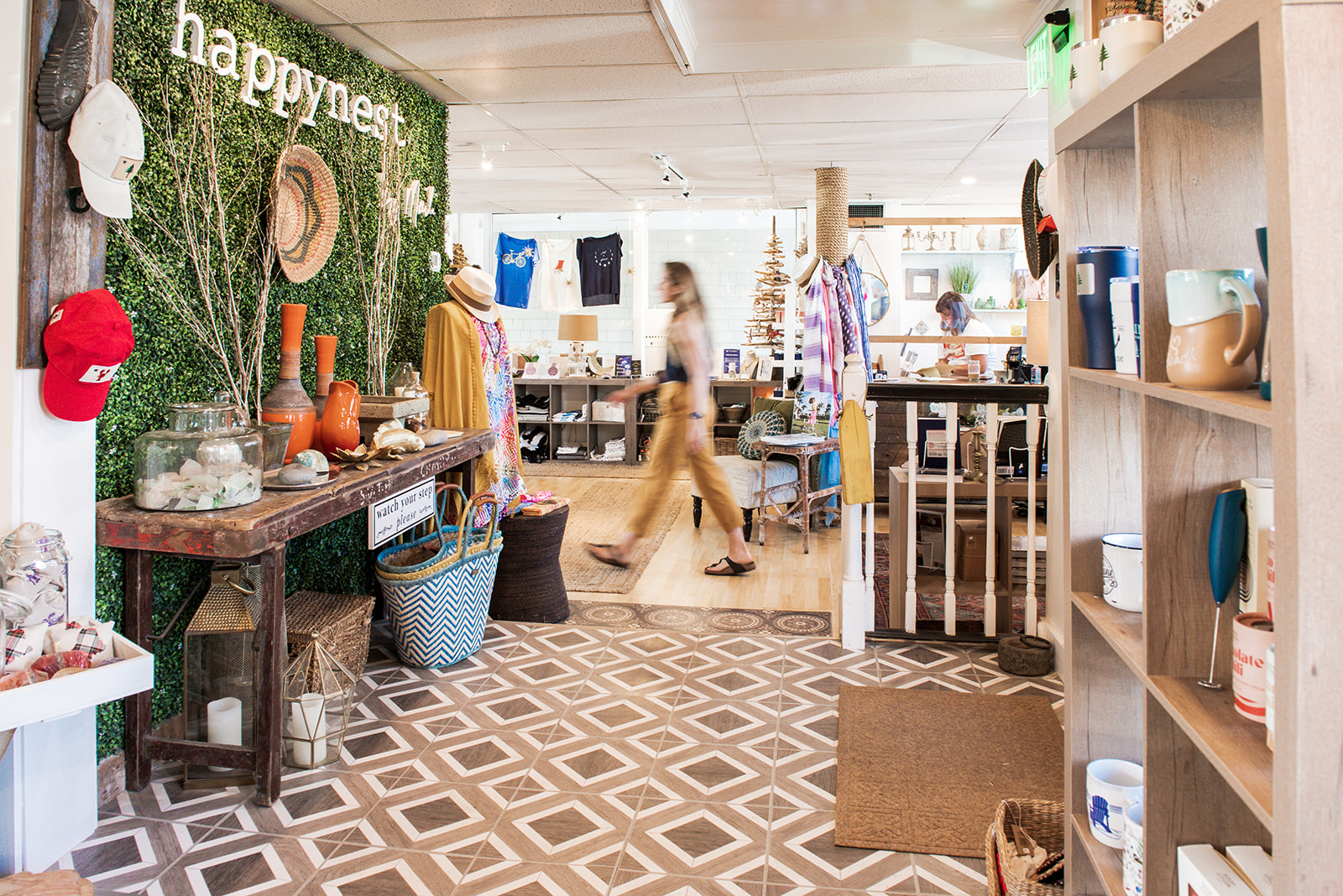 Our mission for the happynest shopping experience is to make sure everyone feels welcomed. We look forward to meeting people locally as well as around the world to share in this gathering space.
We hope you find a little treasure that resonates with you, reminds you of what makes you happy & raises your vibration.
A trip to happynest is a gift of great care and peace. Visit our our Old Orchard Beach or Kennebunkport stores to purchase a gift card for someone you love.
Explore our Kennebunkport, Maine happynest + the little bodega shop space to find a thoughtful collection of our favorite things for your home and life. Just 30 minutes north, make sure to visit our shared space with beachology in Old Orchard Beach; full of color and energy. We believe it's all about the little things that spark joy and make you happy. Welcome to our #happynest.
happynest offers thoughtful gifts for the special people in your life, or for you! Gift giving is an art, one that sparks joy and gratitude in the present moment. We invite you to and share in that with us and #shoplocal! All are welcome here.